Next:
Contents
Contents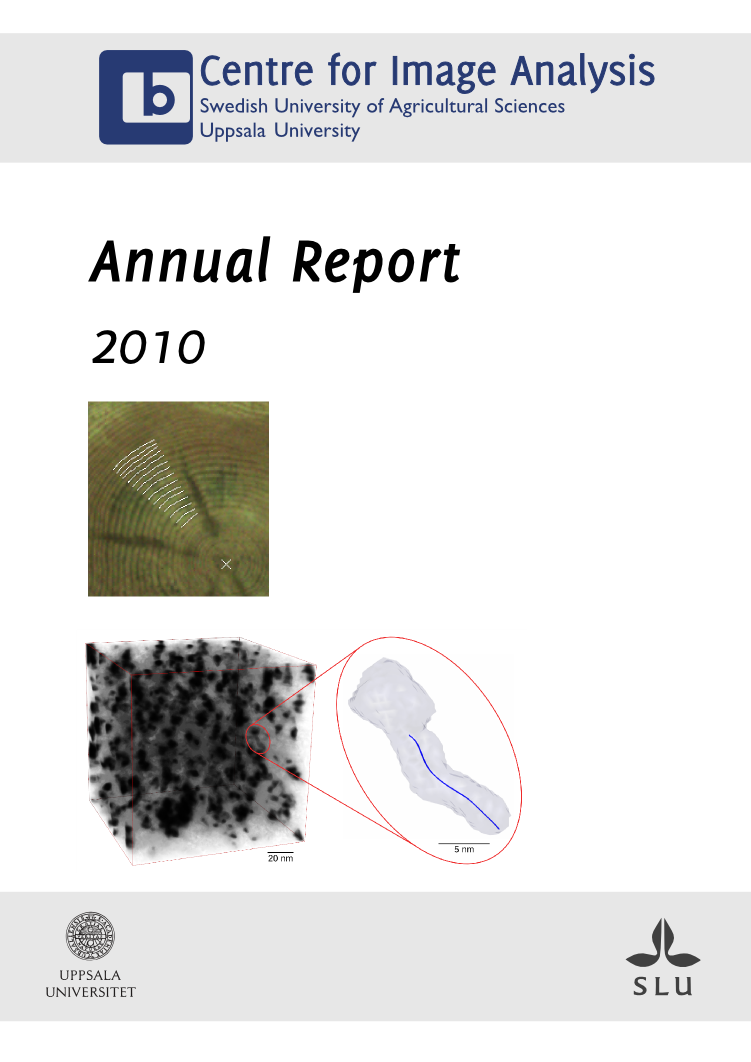 Cover: Illustrations from two of the PhD theses presented at CBA during 2010. Further information in Section

.
Top
Kristin Norell -- An image depicted online at a sawmill measurements station. The pith and annual ring segments have been automatically detected on the Scots Pine end face.
Bottom
Magnus Gedda -- A three dimensional electron tomography image of a protein in solution. A MET protein is localized and a curve model is constructed to determine the curvature of the protein.
Cover design:
Gustaf Kylberg

Edited by:
Ewert Bengtsson, Vladimir Curic, Ida-Maria Sintorn, Ingela Nyström, Robin Strand, Lena Wadelius,

Centre for Image Analysis, Uppsala, Sweden

Printed in Sweden by the Department of Information Technology, Uppsala University, 2011



---
---




Next:
Contents
Contents